Vision & mission
AfriForum is a non-governmental organisation – registered as a non-profit company – with the aim of protecting the rights of minorities. While the organisation functions on the internationally-recognised principle of the protection of minorities, AfriForum specifically focuses on the rights of Afrikaners as a community living on the southern tip of the continent. Membership is not exclusive, however, and any person may join who can associate themselves with the contents of the Civil Rights Manifest of the organisation.
Vision:
That Afrikaners – who know no other home – can continue living meaningfully as Afrikaners and in peaceful co-existence with other communities and permanently free, safe and prosperous at the southern tip of Africa.  
Mission:
AfriForum, as a trustworthy Afrikaner interest organisation and civil rights watchdog, which forms part of the Solidarity Movement, works to ensure that the basic prerequisites for the continued existence of Afrikaners are met by working outside the workplace on international, national and local level to manage the impact of and influence the current political realities that face Afrikaners, while working simultaneously to establish sustainable structures through which Afrikaners are able to ensure their own future independently. 
Since AfriForum is a non-profit organisation that places great emphasis on its independence, the organisation receives no financing from the South African government. Income is derived from members who are requested to contribute a monthly members' fee of their own choice.
AfriForum can only be as strong as its members will make it. Join AfriForum today and become a part of the solution!
Membership
See how we grow! A growing membership means that we can grow our successes even further.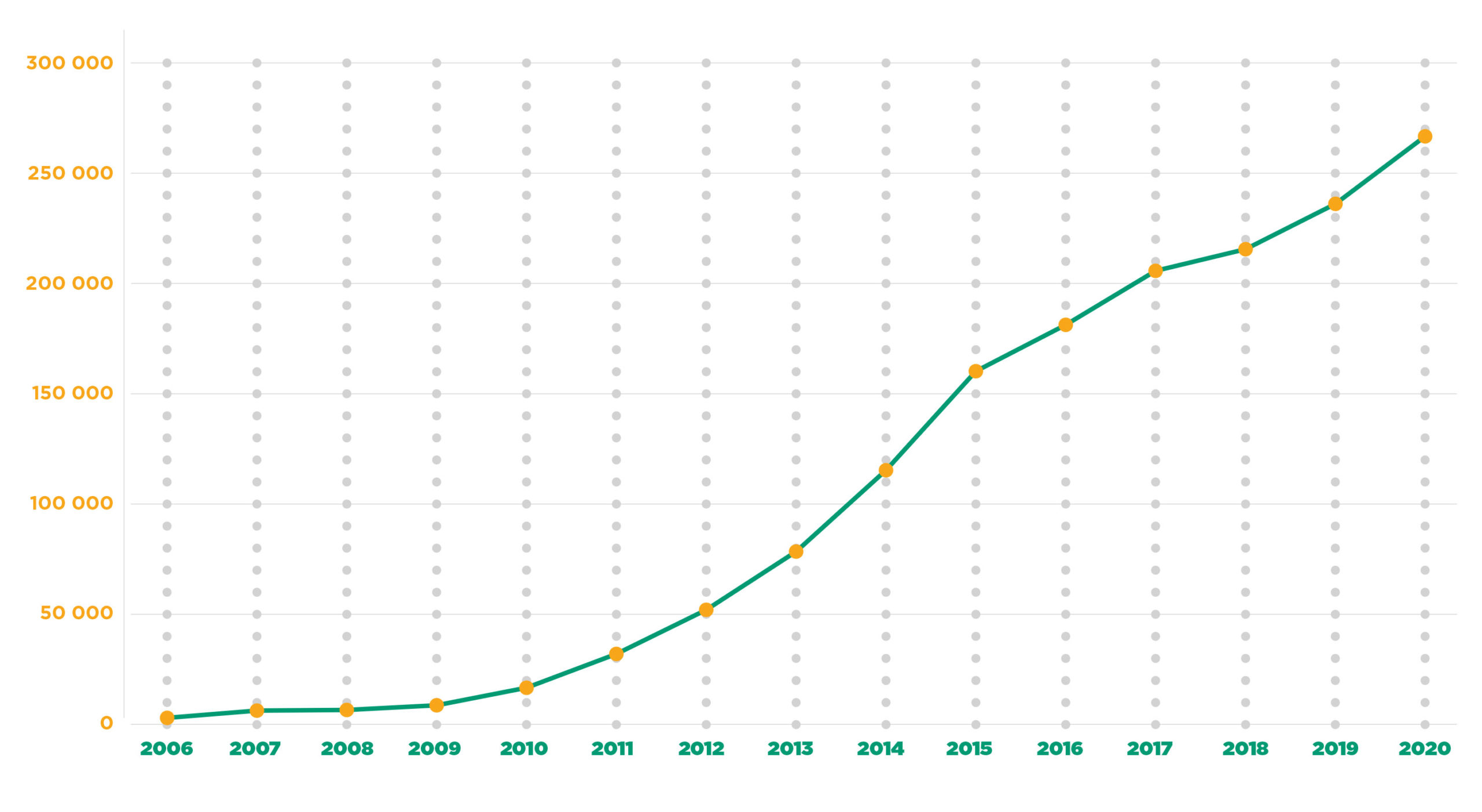 Management
AfriForum is managed by a dynamic team – you can therefore rest assured that your interests are in safe hands.