Safety
Safety is one of mankind's basic needs; however, it is no longer a given. AfriForum helps you to establish safety in and around your home, suburb and community through various projects, products and services.
Trauma victim support unit
AfriForum's investigation and trauma unit was founded in 2015 and offers a very unique, personal service to victims of violent crime, especially victims of farm attacks.
Contact sessions with victims are of the utmost importance and members of the unit therefore support victims of farm attacks the country over, offering emotional and practical support to victims and their families. Trauma victim support officers travel to victims and ensure that they are counselled in a safe, protected environment. Counselling helps to alleviate the traumatic impact and shock of the crime, prevents secondary victimisation and identifies post-traumatic stress in victims.
Officers who previously worked for the SAPS use their skills to support victims by takings down their affidavits in the language of their choice before submitting it to the SAPS for further investigation. They accompany victims to identity parades and help them prepare for court cases. Moreover, these officers liaise with SAPS investigative officers to ensure progress in investigations.
Trauma victim support officers focus on the respectful and empathetic support of crime victims, as these victims have already been exposed to serious trauma. They inform victims of their personal safety, constitutional rights and investigation and court procedures.
The unit is currently involved in a new project and writing training material, after which courses will be presented to volunteers and farm watches, as well as people who want to join safety projects in order to immediately support victims. It is important that create networks for trauma victims on ground level as the unit's officers cannot be everywhere at once, and because an immediate service to victims ensures the best outcome.
We are on a journey with every victim by supporting them through these difficult events to help them come to terms with it and start rebuilding their lives. Every victim is unique and everyone is treated according to their own needs. If necessary, the victim will be referred to professional counselling.
Email trauma@antiek.afriforum.co.za if you need more information on this unit or have any trauma-related enquiries.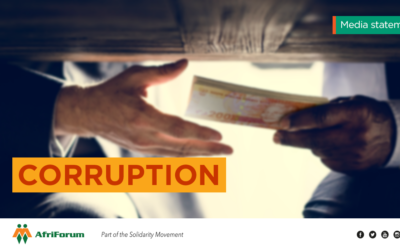 The North West High Court in Mmabatho today granted a mandamus application, which AfriForum's...